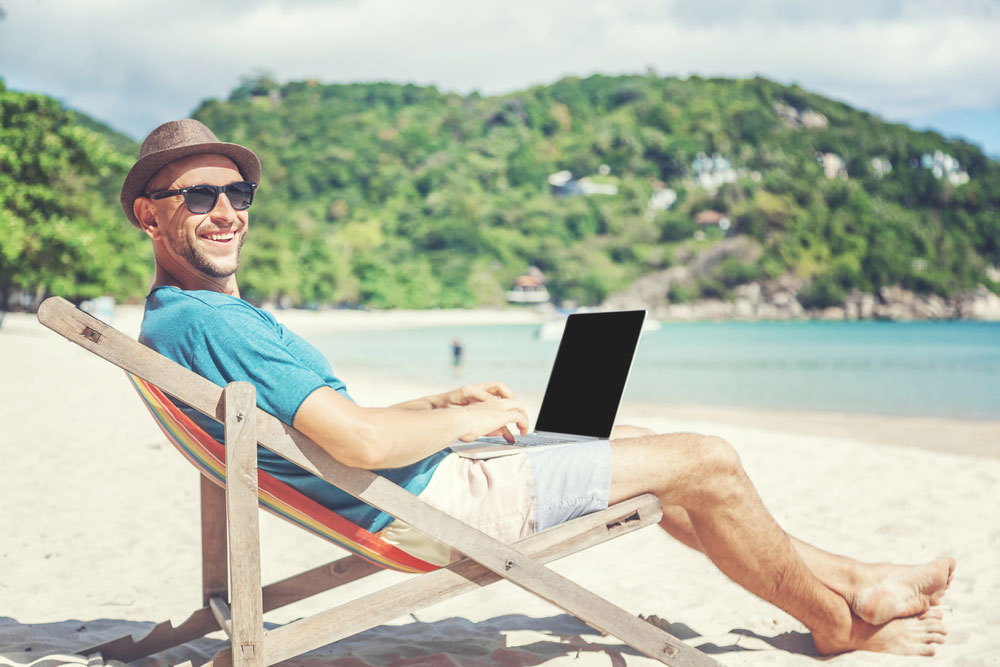 How remotely can we work?
Working remotely is becoming the new normal for many of us. What was a temporary measure due to the pandemic is now permanently changing the way we work. Working from home brings many challenges: lack of space, poor broadband and the mental challenges of confinement.
There are also many implications for householders and for household bills. Your energy, telephone and broadband usage might be going up - make sure you are shopping around for the best deals and are aware of any tax benefits, deductions or allowances you can get by working from home. Many people are making small investments to improve the new work environment. Better lighting, plants, a new coat of paint, but also new laptops, keyboards, screens and wifi repeaters. Some of these improvements may be eligible for a tax deduction.
Despite the challenges, there may also be opportunities in working remotely. Once the pandemic ends and we can travel again, "remote" could be anywhere. There are always good rental deals to be found and it might be possible for some people to spend a week or more working from Kerry, Connemara or other Irish destinations without having to book any holidays.
Leaving home for extended periods won't be for everyone, but both young people and empty nesters might find it possible. Young people can share an apartment with pals anywhere there is a Ryanair flight to and work from there. Some empty nesters might put their homes up on Airbnb which will help cover the rent at their destination.
Work-from-anywhere jobs and digital nomad visas are being discussed around the world. In the EU, many countries including Greece, Croatia, Czech and Estonia have launched initiatives to get workers to come to their countries as mobile workers. In some of these places, the cost of living is lower than in Ireland.
Could we do the same in in Ireland? Instead of having visitors come for just a weekend or a week, why not encourage everyone to stay for longer, work from here and enjoy our hospitality? The Government launched its plan this week to convert rural pubs into flexible workplaces- now that definitely does sound like fun.
Could you work flexibility from any location? Would your employer be supportive? Would you go to the nearest rural pub or further afield? Would being a nomad cost you more or earn you money? Share your plans below.

Originally posted on .