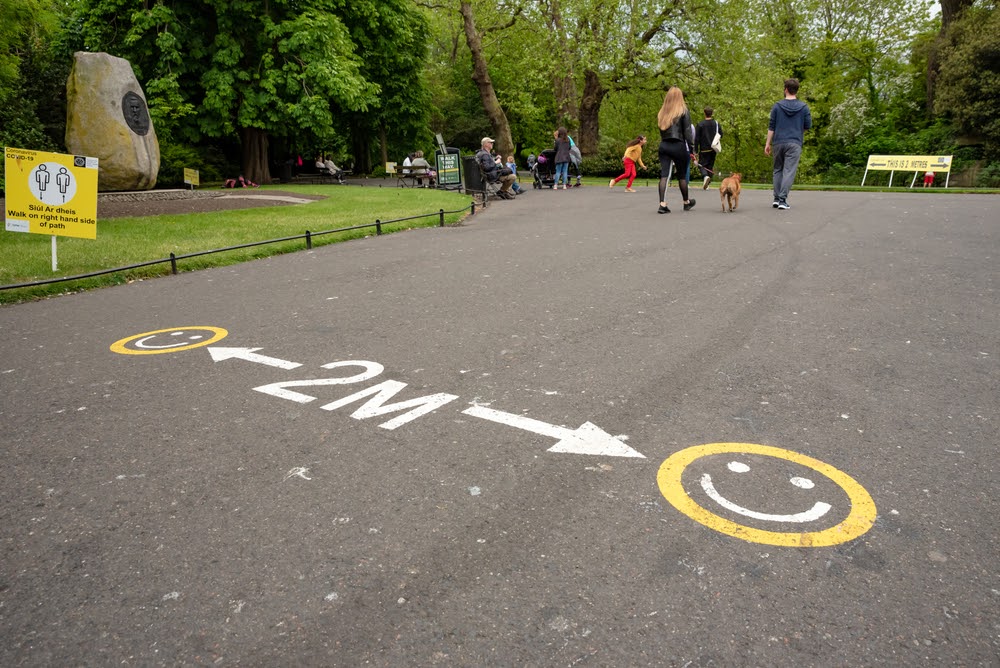 Are we headed for another lockdown Christmas?
Many European states are heading back into lockdown. Austria started with restrictions on the unvaccinated but has now extended them to everyone. Netherlands is in partial lockdown while Germany is considering following. Anti-lockdown riots are a daily occurrence in affected cities. Meanwhile Sweden wants to stick to its same strategy of never using lockdowns. As cases are rising again in Ireland, what will happen here?
Some countries are mandating by law that everyone must be vaccinated. Austria has done so already. But that approach might not help us much as we are already 90% vaccinated compared to 65% in Austria.
So what tools are available to us given that we are one of the most vaccinated countries in the world? Are more lockdowns the only answer?
The problem as always is not to overburden the HSE, but when is it going to be overburdened? Remember the HSE 1700 bed emergency facility set up in CityWest? It was never used throughout the whole pandemic; it could be argued that emergency facilities be brought on stream before we lockdown for a second winter (and third spring) in a row.
If we do lockdown this winter, it seems very possible that we will do so again next winter and every winter. Covid is now endemic and is unfortunately never going away. In fact, it is becoming more and more like the normal winter flu in that regard. It is estimated that before covid up to 500 people died every winter due to flu. While every death is to be avoided and a great tragedy for each family involved, we never locked down for the annual flu epidemic. We didn't stop going to work or school or pubs. Our society for many years and decades found that 500 deaths per year were acceptable and no further action was required.
What has changed now with covid? Most importantly the level of deaths is still higher, last winter there were over 2600 deaths with vaccines just coming on stream. At the moment we are seeing 43 tragic deaths per week and if we extrapolate forward that would mean close to 700 deaths by St. Patrick's Day 2022. Booster shots, better treatments and self-isolation by vulnerable people might help lower that figure closer to the normal flu rate of 500 deaths per winter.
So the question becomes what is the acceptable level of deaths before we lockdown society again, with all its impacts on mental health, the economy and the normal working of society?
What do you think? Should we go to extreme measures to save every life possible? Or is there an acceptable level of deaths under which lockdowns are no longer acceptable?

Originally posted on .