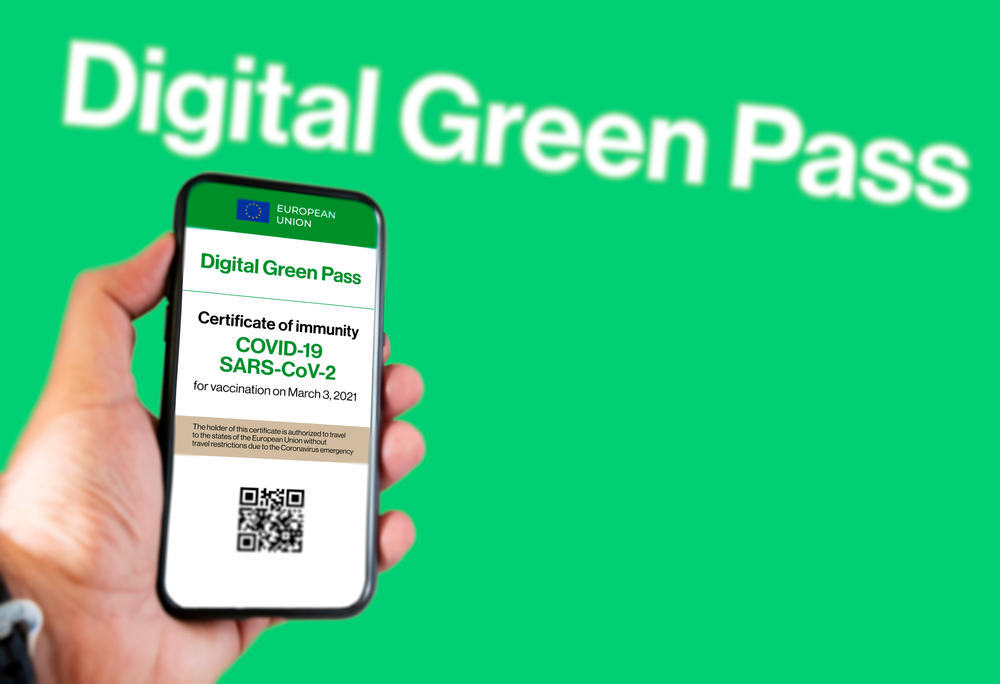 Are we there yet? Covid Certificates
On July 1st, the European Union launched the EU Digital COVID Certificate to re-open travel within the EU. All member states participated, even those states with high vaccine hesitancy rates like Romania, who have just sold us 1 million surplus vaccines. All 27 member States that is, except Ireland. We are delaying our launch until July 19. Ryanair has called on the Government to explain why Ireland is "Paddy Last" to issue Digital COVID Certificates.

Any EU citizen can get a Certificate if they have either had Covid, had a negative PCR test or have been fully vaccinated. With the Certificate - which will appear as a QR code on your smartphone - holders will be free to travel around the EU without having to quarantine, isolate or restrict their movements. The fact that we are not included means we have to continue to put any holiday or travel plans on hold, but also means that we cannot properly welcome European tourists or business travellers to Ireland.

China has used a type of Digital Covid certificate since the beginning of the pandemic. A QR code on a Chinese citizen's phone indicated if they were covid free and was scanned to allow access to the workplace, public transport and public buildings. This has allowed Chinese citizens a lot of freedoms to go about their business and avoid the more indiscriminate blanket lockdowns we experienced in Ireland.

On the other hand, the US has not implemented any type of national certificate or passport based on covid status, preferring to just vaccinate as many people as possible and allowing the hesitant the same freedoms as the vaccinated. However, US citizens travelling abroad are still being asked to prove they have been vaccinated, but it is potentially more difficult to safely and privately prove their vaccination status without an official Government Certificate.

The UK, has of course made up it's own "world beating" system. The UK National Health Service is offering English citizens who still want to travel a PDF as proof of vaccination - in the event that the associated barcode may not be readable at the travel destination.

What do you think? Are Covid Certificates intrusive or freedom enhancing? Are they a sign of reduced civil liberties or efficient law and order? How will you use yours? Share your thoughts below:

Originally posted on .